An invitation to join a Love Stafford 24-hour online prayer time at the start of Lent.
When: 7pm Friday 19th February to 7pm Saturday 20th February
How: Follow the link here to sign up for an hour of prayer, then return to this page during your hour of prayer.
This page is a resource you can use to help guide your time of prayer. It contains Lent reflections, links to music to help you pray and worship, and guided prayer points for Love Stafford.
On the page you will also see a space where you are invited to share prayer requests, and let others know you have prayed for them – we encourage you to use this opportunity, as we support each other across Stafford in prayer!


Let us each prepare our hearts in prayer as we reflect on Lent and enter into this season.
What is Lent?
"Lent is a season of reflection; a season of re-evaluation and new beginnings.
A time to recognise God's grace in our lives. To find ways to let realisation sink in and take root. Drawing closer to God as we are changed by His love.
It's a season to give: of ourselves, our time, money, possessions, to see better the needs of those around us. It brings to light those things that may have too high priority in our lives. The pause for reflection helps us to separate what we need, from what we think we want, stripping away the things that keep us separated from one another, and from God.
The discipline of fasting (in whatever way, from food to social media) helps us to be reminded of the need for God to fill us, as only He can. Fasting allows us to physically feel the ongoing spiritual needs of the soul. It helps us see the truth that only God can truly satisfy.
Lent can help to slow us down; to pray. It focuses us on God, and lets us be pulled away from our grip on the world and everything we think it can give us, and moves us closer to seeing God in the midst of it all.
God is inviting us into this holy season, wanting us to be free from all the obstacles that keep us from His fullness. May we allow ourselves to be stripped down and cleansed, so that we may come to understand more powerfully the love of God and be made new in his righteousness and alive in His grace."

Quote from skitguys.com/videos/lent-a-season-of-reflection
A Lenten Journey
Listen to this sung Celtic invitation to journey into Lent
A further 88 great Lent worship songs, with videos, can be found here.

Almost everyone can relate to Jonah, says Dr Tim Keller, in his sermon series on this book. What decisions might we have made to move away from God (moving away from home, moving towns, moving churches, leaving groups we belonged to)? Jonah was someone who had known and served God for years. But when the test came, his knowledge was of no help. He hadn't fully experienced the reality of God's grace.

In our Lent reflection, we could make the first step: to admit we have run from God. We are all in some way fugitives from God. But know that God pursues us. Sin is us running from God. Grace is God's pursuit of us to intercept us and prevent us continuing in self-destructive behaviour.

A superficial analysis will always say that obeying God is hard, and disobeying God is easier. But we fail to understand God's heart, or that our disobedience cuts against our very being.
God may send a storm. That's the bad news. But the good news is that in the middle of the storm, God sends a big fish!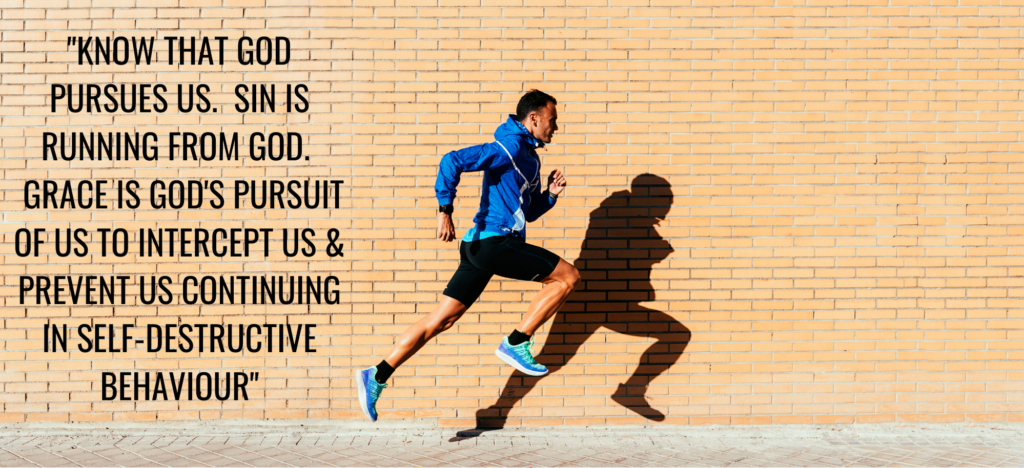 We thank God for the fellowship we have as Christians in and around Stafford.

Pray for Love Stafford – the Strategic Forum and the Executive committee, and in particular for John Marshall as chairperson, and for Danielle Leigh as his deputy.
Pray for wisdom in considering the timing of joint initiatives.
Pray for the Good Friday witness in the town centre, and for Easter celebrations.
Pray for the possibility of holding a joint Pentecost gathering.
Pray for Love Stafford's connection with and representation on council committees, and links with our local MP Theo Clarke.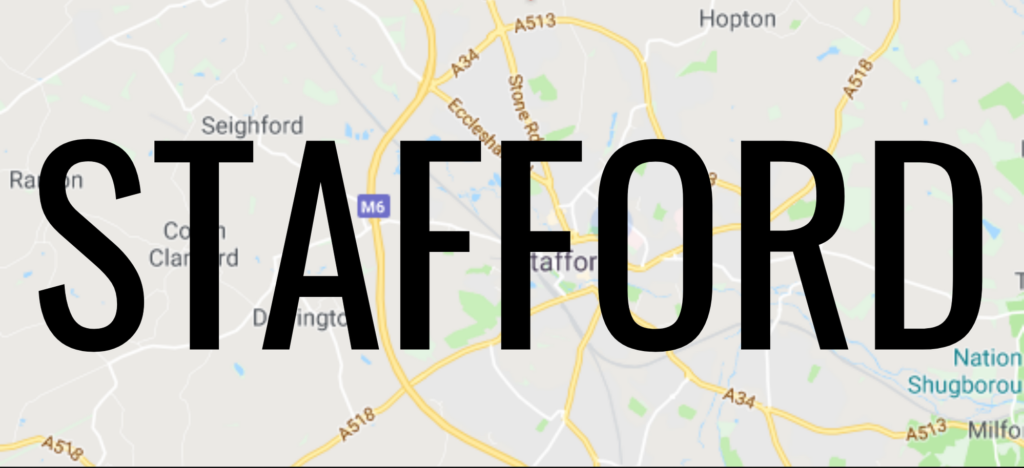 Use this list to pray for the leaders and communities of churches in the Stafford area:
| Church | Leader |
| --- | --- |
| Berkswich Methodist Church | Jimi Kaci |
| Castle Parish Church | Philip Sowerbutts |
| Church Lane Evangelical Church | Stephen Harrison |
| Elim Hope Church | Ben Brown |
| Harvest Community Church | Dave Lawrence |
| Holy Trinity Parish Church, Baswich | Graham Adamson |
| Life Church All Nations | Ian Hancock |
| New Testament Church of God, Doxey | Donovan Haslem |
| Redeemed Christian Church of God | Afolabi Olanrewaju |
| Rising Brook Baptist Church | Martin Young |
| Rising Brook Methodist Church | Jimi Kaci |
| Rowley Street Methodist | Pauline Salter |
| Salvation Army | Linda Downward |
| St Annes Roman Catholic Church | Robert Devaney |
| St Austins Roman Catholic Church | Michael Neylon |
| St Bertelin's Parish Church, Holmcroft | Elaine Evans |
| St Giles Parish Church, Haughton and allied parishes | Rev Cath Brumfitt |
| St John's Parish Church, Littleworth | Carl Rudd |
| St Lawrence Parish Church, Gnosall | Kathryn Hammond |
| St Mary's Collegiate Parish Church (with St Chads) | Richard Grigson |
| St Patricks Roman Catholic Church | Robert Devaney |
| St Paul's Parish Church, Lichfield Road | Martin Strang |
| St Peter's Parish Church, Rickerscote | Yaqoob Khushi |
| St Thomas and St Andrew Parish Church, Doxey | Martin Strang |
| Stafford Baptist Church (The Green) | Danielle Leigh |
| The Beacon Church & Sandon Road Baptist | Alex Harris |
| Trinity United Reformed / Methodist Church | Pauline Salter |
| Wildwood Church | Markus Weber |
| | |
Please also pray for these faith based foodbanks in Stafford:
Elim Hope Church
Harvest Community Church, Holmcroft
House of Bread
Rising Brook Community Church
Salvation Army
St Austins RC Church (Christian Food Aid)
As you pray for others in Stafford, especially those in other churches, please share your prayers by entering them below. These comments will be anonymous and will appear on the 'wall of prayer' below. Please be encouraged by the comments left by those who have prayed before you.
Let us further encourage one another. If you have specific prayer requests (no names please) please enter them in the form below and they will also appear on the second 'wall of prayer' below. Know that those that pray after you will be lifting your requests to God for you.

This chapter is all about Grace. What is Grace? One definition is a favour granted to an undeserving person by an unobligated giver.

'I was banished from your sight', says Jonah (2:4), 'and yet I will look to your temple'.

There is no reason why, based on who Jonah is or what he has done, that God should respond to him. And yet…. God receives him – not because of what is in Jonah's heart, but because of what's in God's own heart

Any of us is able to say: 'I am like this….(take an honest look). And yet, God accepts me into his family.
We really receive Grace when we understand how little we deserve it (the depth of our sin), but how much God wants to give it (the heights of His mercy).
Our discipleship, our walk with Jesus, is about growing in understanding this Grace!
Grace is not laxity. God does not just say 'Oh never mind, come on in'. That kind of Grace isn't transformative. What will Jonah find in the temple when he looks there? The mercy seat where blood is sprinkled. God cares too much to ignore sin or treat it lightly. Our only hope is in Jesus Christ – the one who, like Jonah, was thrown into the waves of God's righteous judgment over sin, and made the waves subside.